Page 8 of 12
Sini
Sini is a Chinese Islamic calligraphic form for the Arabic script. It can refer to any type of Chinese Islamic calligraphy but is commonly used to refer to one with thick tapered effects, much like Chinese calligraphy. It is used extensively in eastern China, one of whose famous Sini calligraphers is ;Hajji Noor Deen.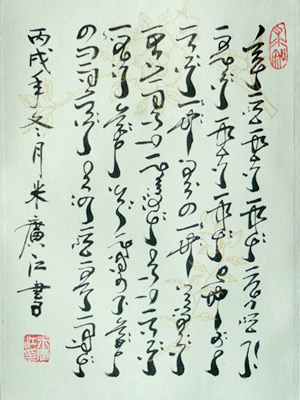 Perso-Arabic Script: Nasta'liq Script
The predominant style in Persian calligraphy has traditionally been the Nasta'liq script. Although it is sometimes used to write Arabic-language text (where it is known as Ta'li, with Farsi used mainly for titles and headings), it has always been more popular in Persian, Turkic, and South Asian spheres. It is extensively practiced as a form of art in Iran, Pakistan and Afghanistan. Nasta'liq means "suspended," which is a good way to describe the way each letter in a word is suspended from the previous one (i.e. lower, rather than on the same level).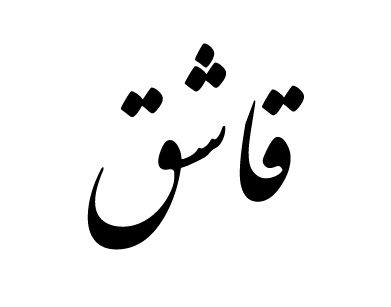 The Perso-Arabic script is exclusively cursive. That is, the majority of letters in a word connect to each other. This feature is also included on computers. Unconnected letters are not widely accepted. In Perso-Arabic, as in Arabic, words are written from right to left, while numbers are written from left to right. To represent non-Arabic sounds, new letters were created by adding dots, lines and other shapes to existing letters.
---
Newer news items:
Older news items:
---